If you're further developing your existing gym, replacing outdated equipment or opening a new gym, fitness equipment financing will be of key importance when making your dream become reality. Financing or leasing gym equipment is the perfect way for a business to obtain their equipment whilst maintaining a good cash flow whilst also providing good tax advantages.
WHY CHOOSE TO LEASE GYM EQUIPMENT?
A large amount of modern gym/fitness businesses choose to rent their range gym equipment as it is removes most of the downsides to asset ownership and purchase.
A few benefits of renting fitness equipment over outright purchasing:
Spreads the cost – as expected leasing will spread the equipment cost over an extended period of time.
It clears up capital – this funding can then be put into other aspects of your business.
Smooth process – our team of experts make it a pain free process to set up and arrange a finance agreement.
In essence finance leasing mirrors income – businesses within the fitness industry often use monthly membership models to receive payment. So why not match this with the way that you pay for the fitness equipment.
Keep control over your finances. 
Our team has worked closely together for over a decade with more than 50 years combined experience in all areas of asset business financing. We are able to offer a dynamic and knowledgeable approach that transcends a wide variety of market sectors including gym equipment finance & leasing.
Gym equipment that we can finance:
Fitness & Cardio equipment – such as treadmills, exercise bikes, rowing machines, elliptical cross trainers, climbers and steppers.
Strength equipment – such as chest press, shoulder press, lateral raise, rear deltoid, lateral pulldown, pectoral fly,
Cable machines
Weight benches
Power & Squat racks
Multi-gyms
Power towers
Single station
Weights and Bars
WHAT OUR GYM EQUIPMENT FINANCE CLIENTS SAY…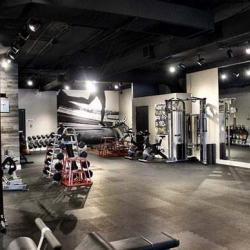 Scott Robinson Performance Nutrition Ltd
Gym Equipment Finance
Director
"Alice at First Business Finance helped us at Scott Robinson Performance Nutrition Ltd to purchase our new gym equipment. From taking our details, she had the deal agreed, signed and paid within a week. This…
read more
First Business Finance offers a wider range of finance options than most of its competitors. Whatever our clients' requirements, we can provide a solution that meets their needs.