Flexible Future-Proof IT Equipment Finance
Most businesses rent office space or lease cars and this makes sound business sense, so why not apply the same principle to funding technology?
In today's rapidly changing commercial environment, cash is the most valuable asset to any business, so why tie it up in depreciating assets? First Business Finance offers a flexible and convenient rental solution that is easy to manage and allows for flexible upgrading. Our simple rental solution agreements enable our customers to keep pace with the ever-improving equipment available.
Subject to acceptance by First Business Finance (UK) Ltd and credit approval, we allow our customers to add to, exchange and upgrade the whole system at any point during the rental term. It is important to ensure that your agreement is flexible, to keep ahead of technological advances.
Benefits of IT Equipment Finance & Technology Financing
IT Equipment Financing allows you to have access to top of the range products without the large upfront cost of purchase. Regardless of whether you're a new start up looking to use top spec equipment or are an existing business looking to expand and modernise your services offered, IT equipment financing is the perfect option to keep your machines current. Many businesses are holding onto old, outdated technology for much longer than they need to.
Core benefits of IT equipment finance:
Reduced upfront costs – technology finance reduces the initial costs involved when purchasing new computers. IT equipment leasing allows you to get new systems without putting a large dent into cash reserves.
Secure, fixed costs – a set payment plan will remove any uncertainty in regard to budgeting.
Afford current generation technology – by financings your IT equipment, you can upgrade your systems making sure you have the best available hardware and software.
Pay for equipment during its life span – spread the overall cost of your IT equipment through its working life. This is around 3 to 5 years depending on the equipment and term set.
No deprecation – asset finance lowers the risk associated with depreciating assets (eg. vehicles, tech & property).
Increased cash flow – spreading the cost over a set period allows you to use additional funds for growth purposes.
To view more information about financing and reasons to finance your business equipment: click here.
Reasons to finance your IT Equipment & Technology
Assists Cash Flow
The rental solution gives you access to the required equipment with minimal up-front payments and spreads the cost over time. You pay for the system with the income it generates, thereby minimising the impact on working capital.
Bank Lines Unaffected
Our customers can proceed with our rental solution without having any adverse effect on their traditional bank-borrowing capabilities.
Tax Efficient
100% of the lease payments may be deducted from taxable profits and so the net cost of leasing the equipment is reduced.*
Flexible Payment Terms
Choose the payment term that best suits your budgets and cash-flow forecasts: there are options from 2-7 years.
* All references to taxation, VAT and accounting treatment are subject to confirmation by your professional advisers.
Types of IT Equipment / Technology Finance
Computers & PC's
Workstations
Laptops & Notebooks
CAD Modelling Computers
Monitors
Switches
Routers
Televisions
Tablets
iPads
Mobile Phones
Work Phones
Desk Phones
Modems
Firewalls
Projectors
Software
Applications
Servers
Hosted Systems
Office Printers
Network Equipment
Wireless Access Points
Video Conferencing
WHAT OUR FINANCE CLIENTS SAY…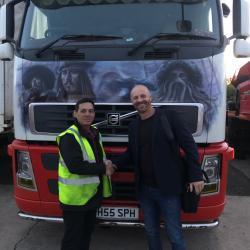 Plant & Haulage Finance
S. Holding
"I have been working with Dave for nearly 4 years now and he always manages to get me the right finance package. No matter the age of the vehicle or type of the asset. He…
read more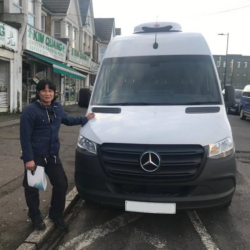 Refrigerated Vehicle Finance
Desmond Leung
"After having a not so good experience with another finance company, I wanted someone that I could pick up the phone and talk to, instead of being passed around the office to no avail. I…
read more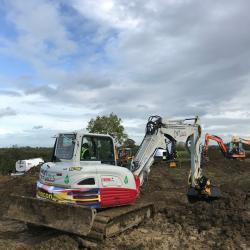 Mays Building and Landscapes
Construction Finance
Owen Mays
"I was introduced to Aston by one of my good suppliers of equipment – CBL and from the off, he was prompt to find me a competitive finance package for my New Takeuchi Excavator. Since…
read more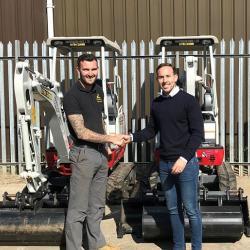 Construction Finance
James Harrison
"Brilliant service from Aston. He is always at the end of the phone no matter what time of day and I hope to do a lot more business with him in the future."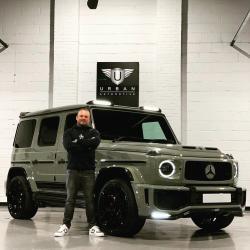 Prestige Vehicle Finance
Paul Dawber – Director
"This is the second time using Aston's services and again, he was on the ball, quick, and got me a better deal than elsewhere. I couldn't really ask for more and will 100% recommend him…
read more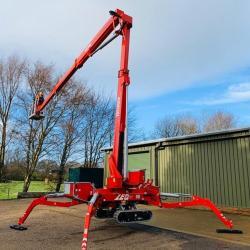 Access Equipment Finance
Aran Caldwell – Director
"I was put onto Aston by Alex at Alfa Access when enquiring about a New Teupen Tracked Access Platform. After providing some very competitive figures and numerous options, he came down to meet with me…
read more
GET AN ASSET FINANCE QUOTE…
First Business Finance offers a wider range of finance options than most of its competitors. Whatever our clients' requirements, we can provide a solution that meets their needs.