Why Tie Up Your Cash?

Would You Rather Spread The Cost?

First Business Finance

01726 467016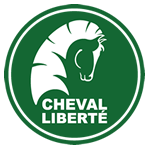 *The tax relief shown is for illustration purposes only. Please contact us to discuss how tax relief can work for you or alternatively your accountant will be able to clarify matters for you. Please note there is a documentation fee due with your first lease payment.
First Business Finance (UK) Ltd are authorised and regulated by the Financial Conduct Authority Reference: 685879 Company registration number 6720787, VAT number 940 3561 39. View Our Privacy Policy.